The Humidor Downtown
Cigar Lounge In Tyler

The Humidor Downtown is a place where East Texans can come to take a few minutes or a few hours to relax and enjoy the finer things in life. Whether you're an experienced aficionado or new to smoking, we believe you'll find something to love here, be it our classic ambiance, relaxing atmosphere, or our friendly staff.
The Finer Things
Cigars are a way of life, and we've stocked our humidor with nearly 200 labels of some of the best cigars we can find. Our selection is sure to please both connoisseurs and newcomers alike, and we've ensured that we're always able to offer a pleasing, aromatic smoke in a friendly atmosphere.
At The Humidor, you can come and relax, enjoy a cigar, or bring friends to watch the game. If you're new to cigar smoking, our staff will help you find the perfect cigar to set you on the path to enjoying the finer things that life has to offer.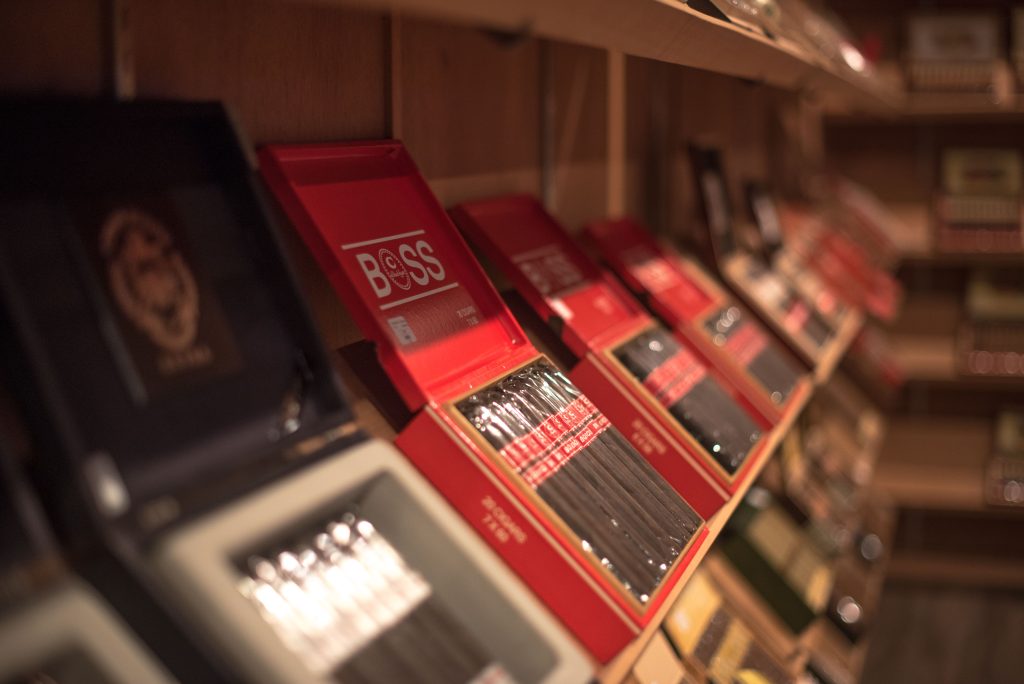 Nearly 200 Premium Cigar Labels
At the core of The Humidor is our extensive selection of fine cigars. We've spent time finding some of the best award-winning smokes from around the world. Our selection includes a variety of flavors, shapes, and styles, and we stock both well-known household names and boutique producers.
A Truly Unique Experience
Whether you're looking for a place to unwind at the end of the week or a regular smoking lounge in Tyler, The Humidor is the place to enjoy a relaxing few hours with friends or to watch the game. Visit one of our Tyler locations to enjoy an experience where the classic meets the modern.